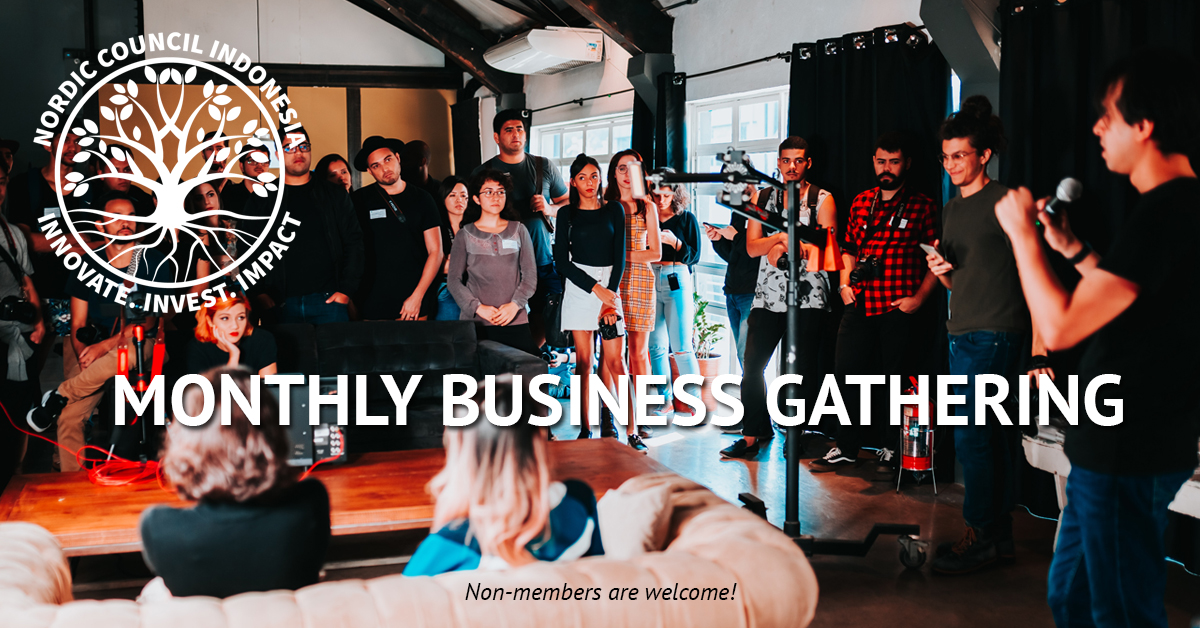 Business Meet Up #10
We're back! Come and join us at the next NCI Business Meet up on FRIDAY OCTOBER 8 at GOLDEN TULIP JINENG RESORT,  JALAN SUNSET ROAD. We start at 4.30pm and we have some great speakers lined up, a dinner buffet, raffle prizes, special prices on drinks and of course, great networking opportunities!
This month's speakers are:
PAUL PRESTON – Managing Director of Royal Spice Gardens Indonesia, who will be talking about ROYAL SPICE GARDENS' VANILLA and;
TERJE H. NILSEN – Co-Founder and CEO of Seven Stones Indonesia, who will be talking about INDONESIA BEYOND COVID: Update on macro-economics, plans, OSS, Omnibus and more
GARY BENCHEGHIB – Founder of Make a Change World and Sungai Watch, who will be talking about KEEPING RIVERS CLEAN.
Prices are IDR 150K for NCI Members and IDR 250K for non-members.
All are welcome, so please share across your networks and tell your friends!
RSVP by October 6 to social@nordiccouncilindonesia.com