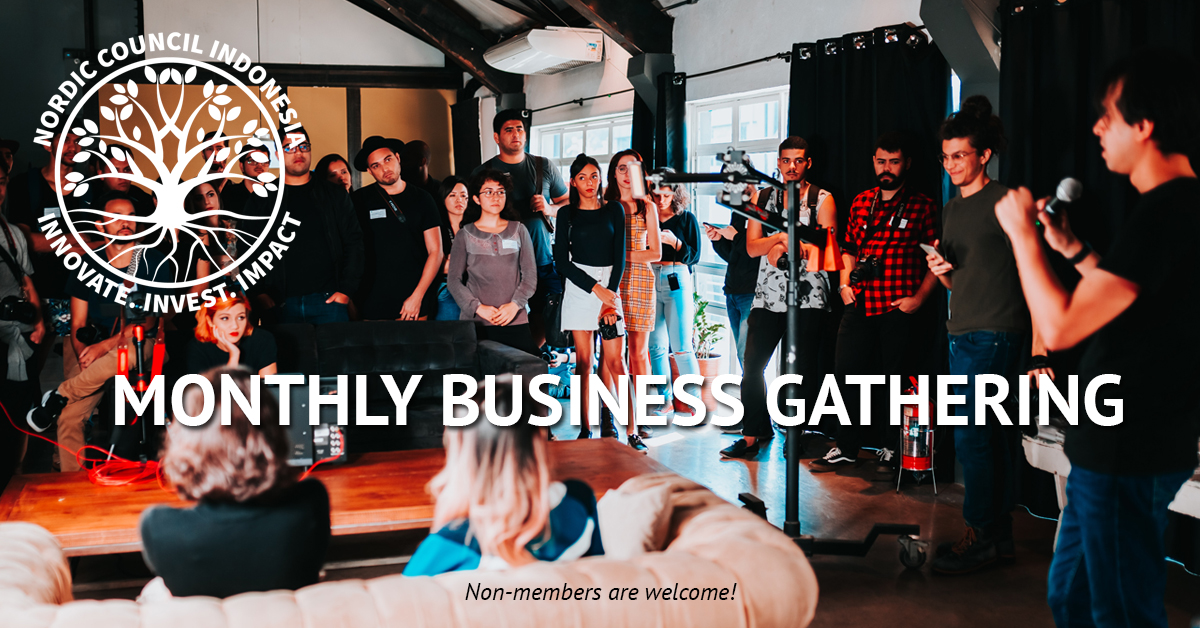 Business Meet Up #12
Join us on Friday, February 11 for our next Business Meet Up at DAS BISTRO BY MAMAS, which is located between Sanur and Kuta on JALAN BYPASS NGURAH RAI 88 … where we'll have …
ADRIAN KEET, Co-Founder and Chief Solutions Officer at Petrichor Planet along with HEDVIG LYCHE, Co-Founder and CEO at Petrichor Planet, who will be talking about
PLANET POSITIVE PARTNERSHIPS: COLLABORATIONS FOR SOCIAL AND ENVIRONMENTAL IMPACT
And …
OLE PETTER HOEIE, Founder and CEO Immortal Games (UK) and PT PMA Positive Gaming Bali who will be talking about ALL YOU NEED IS BALI: THE INTRIGUING STORY OF A GAME COMPANY START-UP
And …
JENI KARDINAL, of SeaTrek Sailing Adventures in collaboration with Rotary – Rip Curl School of Surf, Ocean Gardener and you! She'll be talking about LEARN HOW TO BECOME A CORAL CHAMPION: WHAT ARE CORALS AND WHY DO THEY MATTER?
Speaker presentations start at 4.30pm followed by a dinner buffet at 6.30pm. Happy Hour prices on Draft Beers from 5pm – 7 pm.
Prices are IDR 150K for NCI Members and IDR 250K for non-members.
All are welcome, so please share across your networks and tell your friends!
RSVP by February 9 to social@nordiccouncilindonesia.com
SEATS ARE LIMITED!