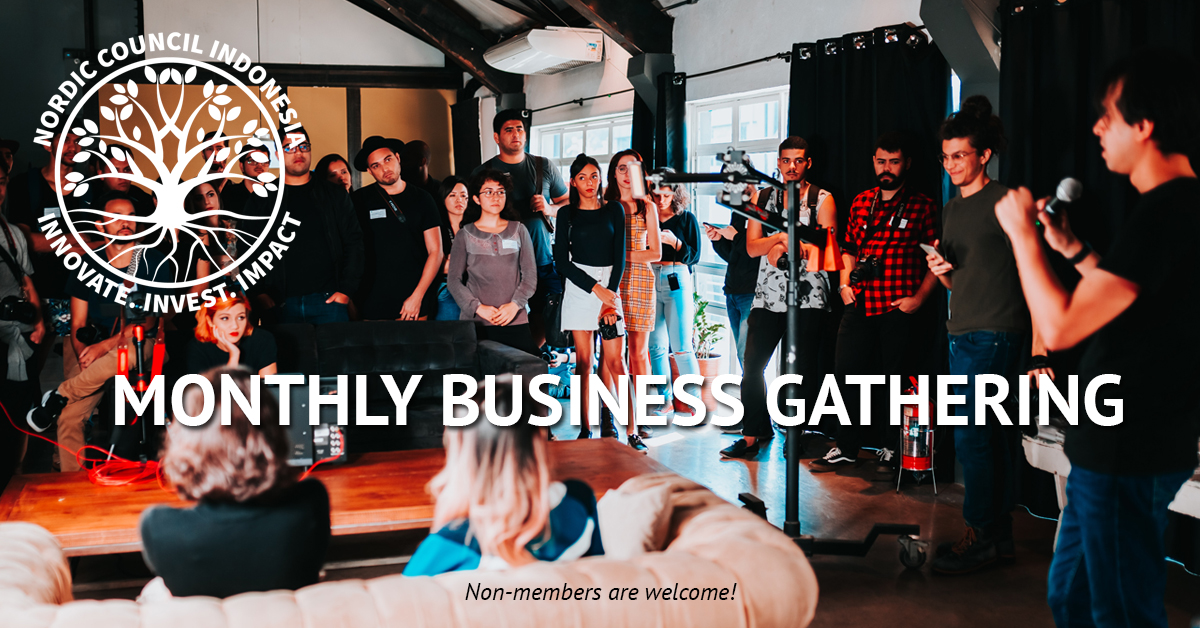 Business Meet Up #6
Come and join us for our next NCI Business Meet Up on Friday March 12 at TRANS RESORT on Sunset Road. We've got three great speakers, a dinner buffet, raffle prizes, special prices on drinks and great networking opportunities, of course!
This month's presentations are from Aanvi Singhania from Escape Nomad Luxury Tented Villas; Primy Jeils from Compassion First Indonesia and Putu Agung Prianta from Jimbaran Hijau Group.
We start at 4pm (please arrive earlier than that) with the buffet dinner scheduled for 6pm.
Prices are IDR 150k for NCI Members and IDR 250k for non-members.
All are welcome, so please share across your social networks and tell your friends.
RSVP by March 9 to … social@nordiccouncilindonesia.com