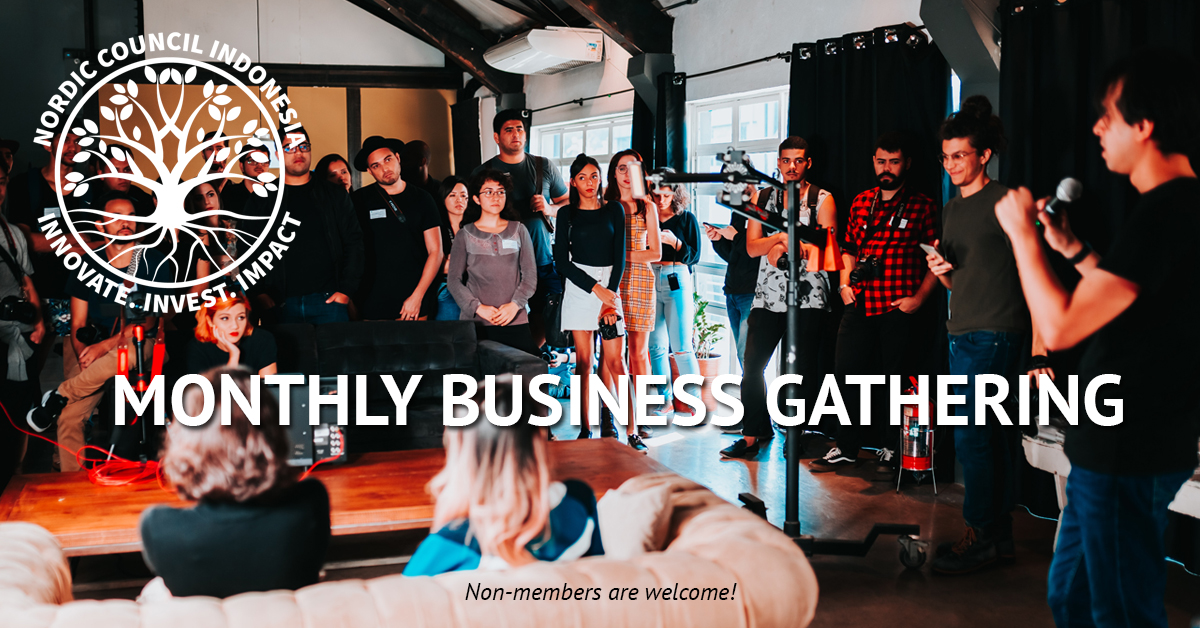 Business Meet Up #8
Come and join us at the next NCI Business Meet up on FRIDAY MAY 21 at TRANS RESORT, SUNSET ROAD. We start at 4.30pm and we have some great speakers lined up, a dinner buffet, raffle prizes, special prices on drinks and of course, great networking opportunities!
This month's speakers are:
NILA TANZIL from Taman Bacaan Pelangi – Rainbow Reading Gardens, who will be speaking about Equality in Education: Nurturing Children's Love of Reading;
CHARLIE HEARN, Director, Inspiral Architects who will be speaking about Inspiral Designs and;
MARK MAGEE, Managing Director at Zinus Furniture Indonesia & former CEO of IKEA, who will be speaking about Market Entry & Digital Disruption: Zinus Furniture Indonesia Case Study. 
Prices are IDR 150K for NCI Members and IDR 250K for non-members.
All are welcome, so please share across your networks and tell your friends!
RSVP by May 20 to social@nordiccouncilindonesia.com